Commercial Septic Tank Pumping
Schedule regular tank pumping services and avoid service delays.
Pumping your holding tank isn't your top priority, until it's full and it has to be done now! Many of our commercial customers avoid this problem by having us come and do a pump out on a routine basis. With an ongoing service contract, there is no need to make a phone call and no worry of a full tank. We'll keep it pumped regularly to avoid those issues.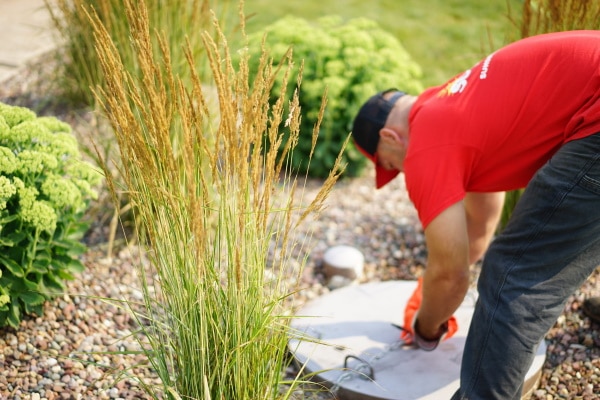 Septic System Pump Out
Wisconsin businesses with holding tanks have been using the services of Sunset Septic Service for over 30 years. They trust us to get the job done right and at a reasonable price. We would love to add your business to our list of satisfied customers.
· Full tank pumping service
· Efficient clean service
· Courteous drivers
Regular Scheduled Service
Avoid the hassle of remembering to call us each time you need to your tank pumped and septic system inspected. Get your septic pumped automatically, on a regular schedule, like many of our other commercial customers.
· Regular pumping schedule
· Avoid the hassle of a call
· Fixed budget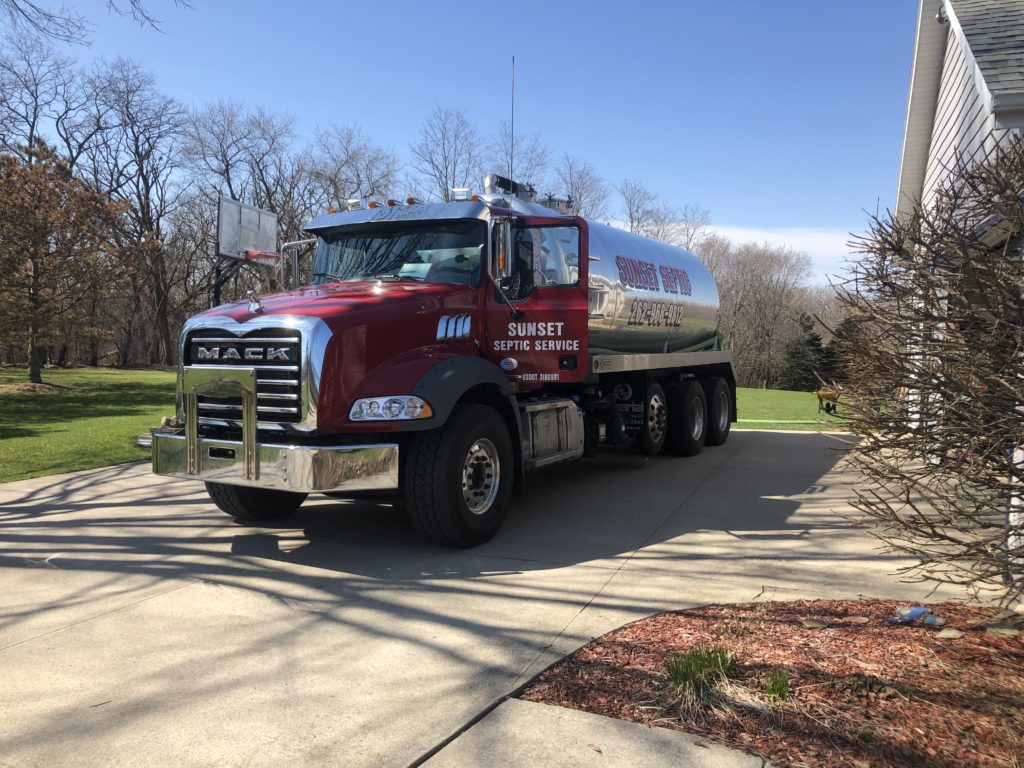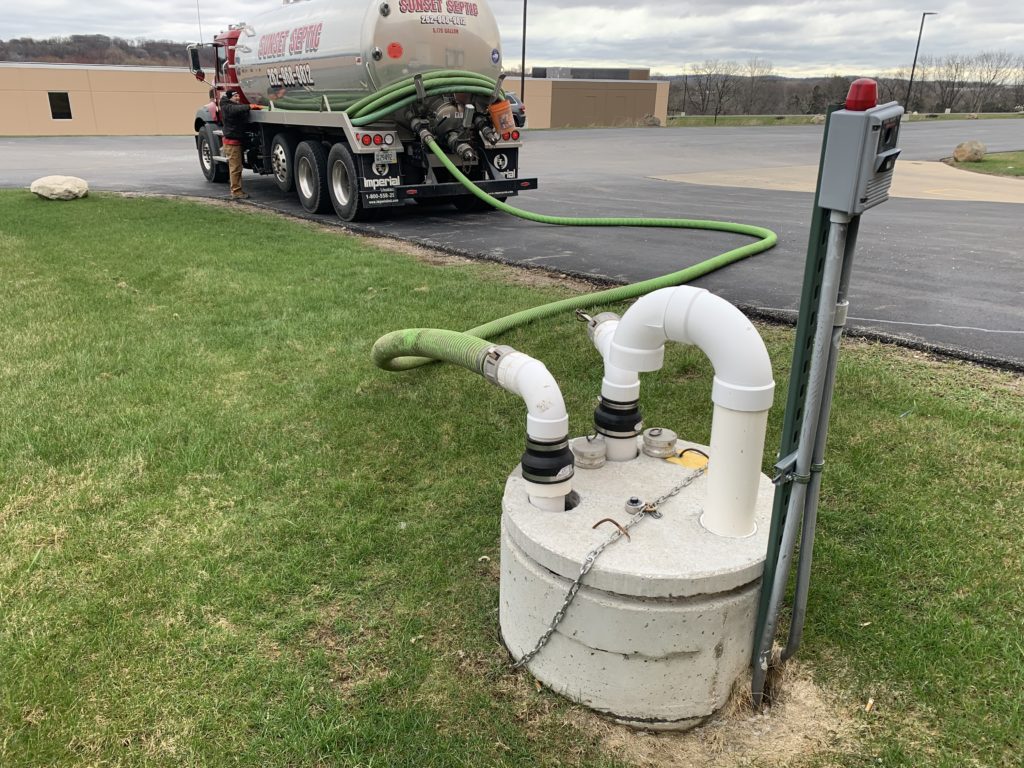 Emergency Services
Septic system emergencies are never welcome, but nighttime, weekends, and holidays are the worst. When that disaster happens, call us at Sunset Septic Service.
· Night or daytime emergencies
· Weekend emergencies
· Holiday emergencies
Satisfied customers are the foundation of our success.
Our septic system backed up on a Sunday and they were at our house within an hour. A total lifesaver and very knowledgeable.
We used them for home sale and septic inspection. Very thorough and informative. Helped us out with all our questions and prompt quick service.
I had a problem with my pump, they came out quick to fix. Clint was honest and thorough. Thankfully he able to solve the problem quickly which was a huge plus. He also gave me a few tips on my system, which I appreciate. I would definitely recommend Clint and Sunset Septic.
Great company to deal with. Wonderful customer service and friendly. We'll definitely use them again!
Very accommodating to our schedule. Professional and efficient. Like
Sunset septic did an amazing job for me and came out to my house within an hour or two of calling. They pumped my tank and then did a tank entry and made an attempt to Jet my line, when it was clear that they could not clear the blockage they referred me to an excavator that also did an amazing job for me at a very reasonable price. Great timelines and pricing.
Schedule Your Service Today!